OBD2TOOL will offer you some questions and answers about XTOOL A80 H6 to help you know more about this device.
What's the main features of A80?
* Key programming * All System Diagnostic * EEPROM Adapter * Odometer Adjustment * Electric Parking Brake * Steering angle sensor adjustment * DPF * Service/Maintenance Light * Cylinder * Air Suspension * PIN Code Reading * Headlight * Tyre Pressure Reset * Throttle Relearn * CAN BUS and UDS: Available! It supports the latest vehicles with CAN BUS and UDS protocols
How to activate and update Xtool A80?
First turn on the A80, enter the tablet setting function to enable the WLAN function, and connect to the wireless network. Click on the A80 diagnostic icon to activate the page:
Step1. Click the Settings icon on H6 Elite.
Step2. Turn on Wi-Fi and connect to available internet.
Step3. H6 will automatically prompt that you need to activate, please click NEXT.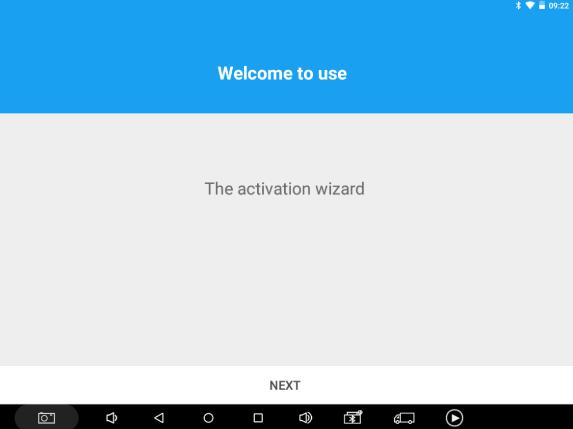 Step4. Please fill in the company name and mailbox, (no need to fill in Phone number cause overseas phone number cannot receive the auth code.), then click OK to complete the activation.
Software Upgrading
Step1. Please open H6 APP and click update.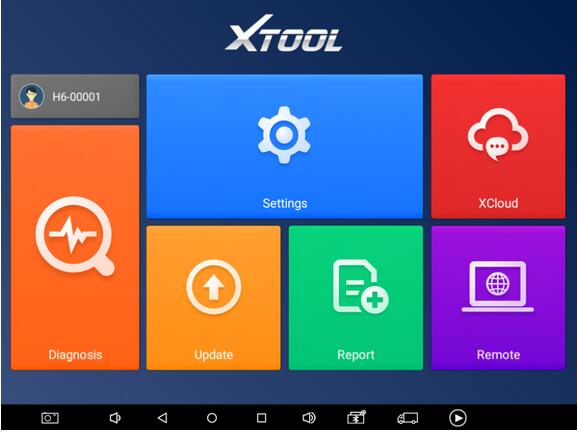 Step2. You can choose Update all or any single software to upgrade.
How to connect the A80 with the vehicle?
See the picture below:
①A80 Device ②VCI box ③Adapter cable (optional for non-standard OBD II 16pin connectors) ④Car model ⑤Adapter (optional for non-standard OBD II 16pin connectors)
The A80 Device is connected to the vehicle through the VCI diagnostic box with the main test line.
What special diagnostic functions does the A80 contain?
How to change language?
Go to settings, click on language, then change it in the language options on the right.
How to set Bluetooth?
Click on the gear icon to enter settings, tap Bluetooth, and then click on search Bluetooth, Bluetooth name for the corresponding serial number or Go to A80 app,click on Settings, turn on Bluetooth, tick, as shown in the following image: