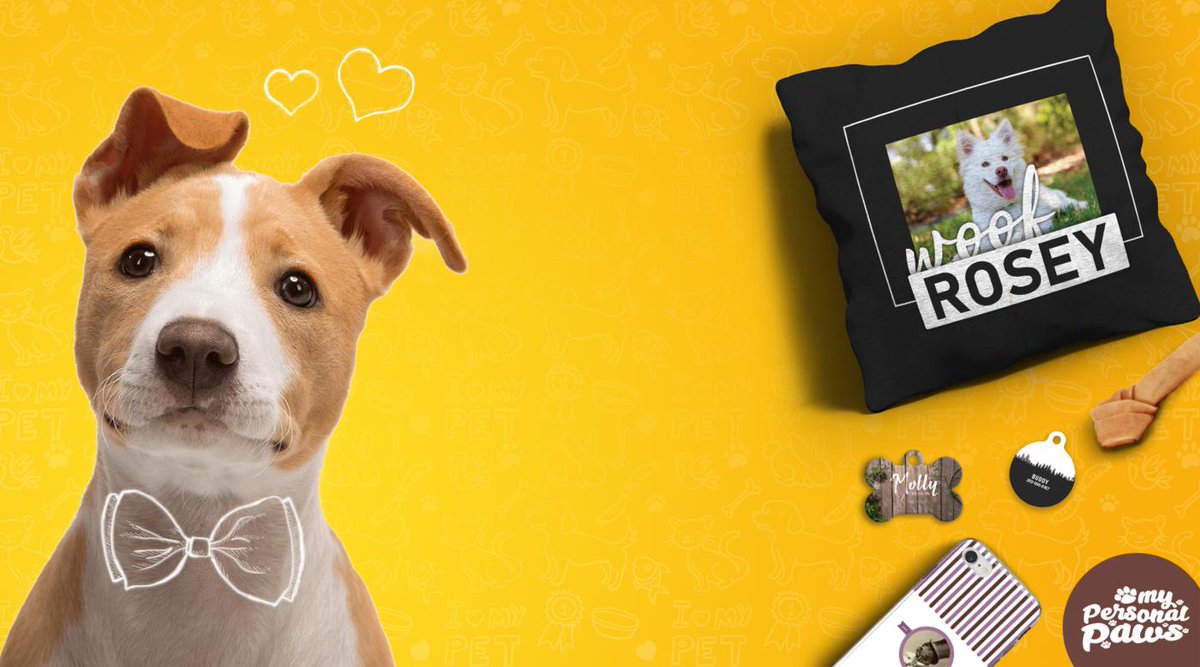 CUSTOMIZED PRODUCTS FOR YOUR PETS:
Need to say thanks to your pets? For many of us, our pets are more than just animals. They are our fiercely loyal companions, our source of joy, our willing therapist who listens without a word, your walking buddy, I could go on and on. They are family. But you know that already, right? So what do we do to express our thanks? This is where we come in.
My Personal Paws allows you to create unique custom items to pamper your pet with and help bring you and your pet closer together. Welcoming a new puppy? We have charming pet tags and bowls. Looking for something to remember them by? We've got the cutest phone cases, blankets, and pillows. If your dear furry friend has already passed on, our beautiful canvas prints make for a sentimental tribute.
Whatever the occasion, we aim to offer quality products that you and your pet will enjoy for years.